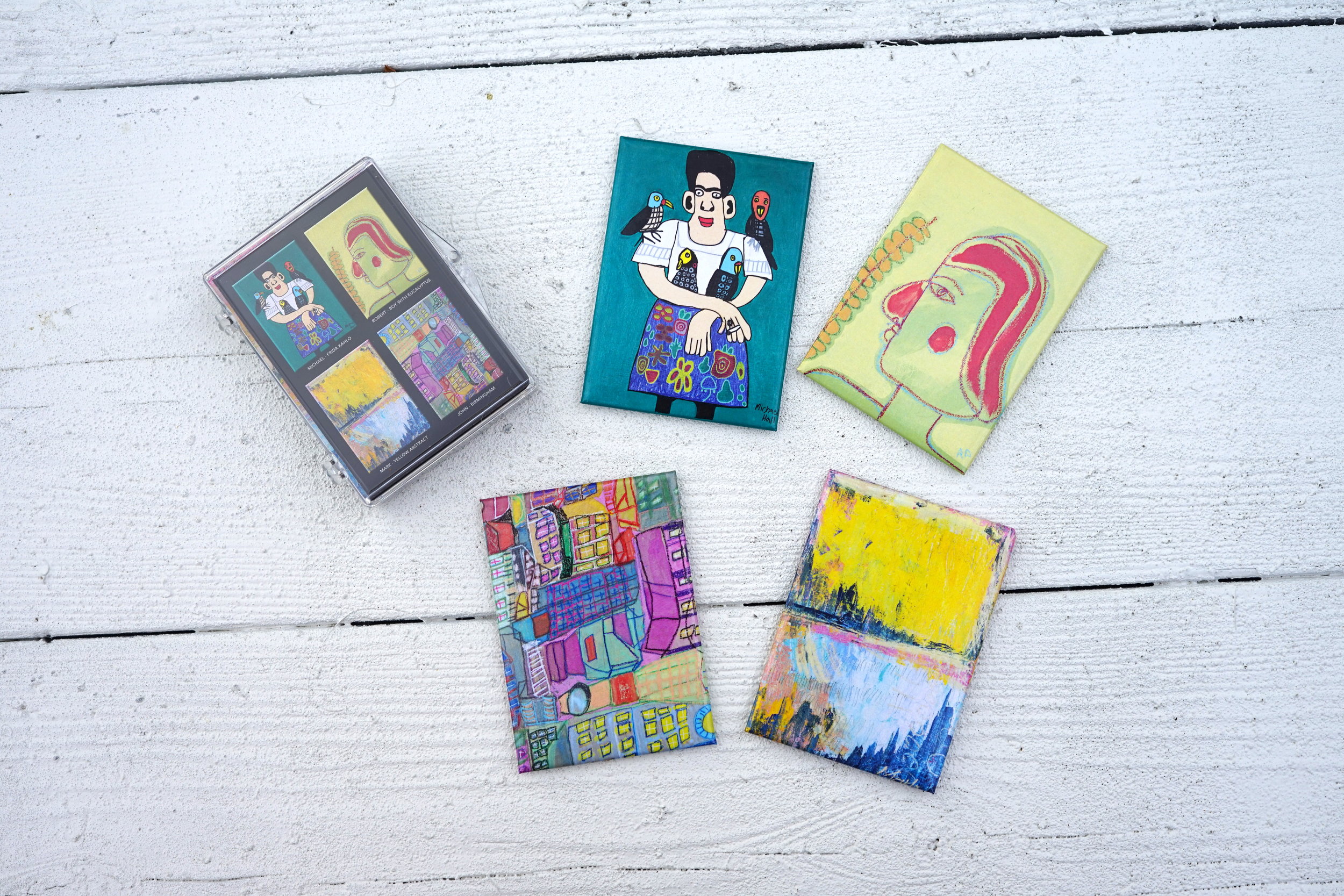 Magnet 4-Pack
Four 2.5x3.5 magnets featuring SBTT artwork!
Each pack has the following: Robert Davis' Figure with Eucalyptus, John Miller's City Scene, Mark Porch's Yellow and Blue Abstract, and Michael Hall's Frida.
They have a great quality gloss finish and a strong magnet! They come packaged in an acrylic holding case that also displays information about the studio - which means it makes a great gift.