2018 Studio by the Tracks Holiday Gift Guide
We thought we'd throw together a fool-proof list of great gift ideas! We have most of your gift-giving bases covered this year thanks to our new, easily accessible retail store in Homewood! Let's get started, shall we?
1. Gift Certificates to the Studio Store
It's at the top of our list because it's the perfect gift! It allows your gift recipient to browse our Store and pick out the exact piece that speaks to them. Plus, unlike your usual big-box store gift cards, you know that you're giving a gift with real meaning and impact.
Give the gift of Studio by the Tracks swag! Like magnets, shirts, pint glasses, and coffee mugs. All the proceeds go back into the Studio! Hello stocking-stuffers…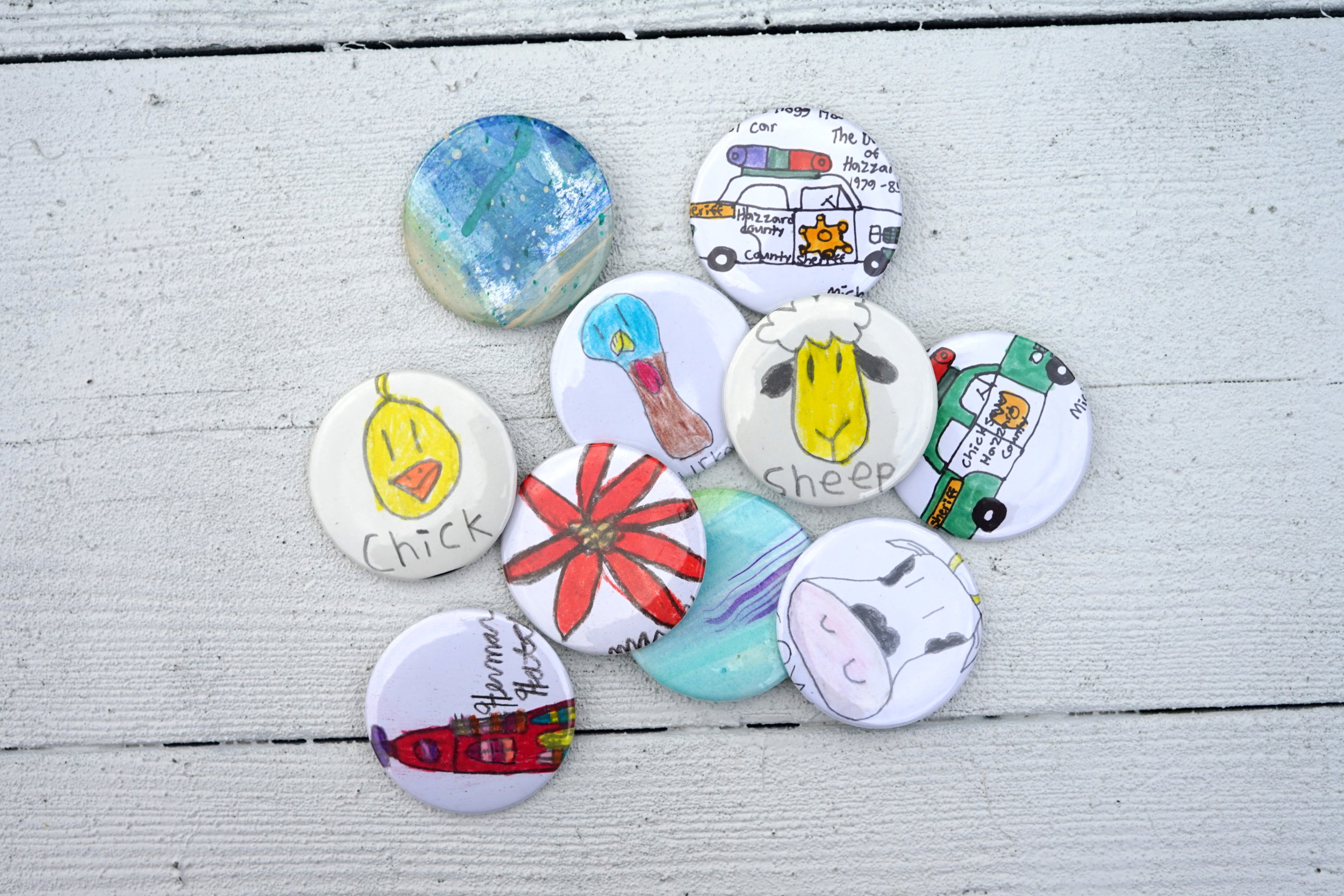 3. Donation Cards and Buttons
When you donate a minimum of $10 in someone's honor, you'll receive your choice of a Donation Card or Button (both feature an original piece of SBTT artwork). This allows you to give on behalf of someone else and have a small gift to give that represents your contribution! This is perfect for that someone on your list that has everything!
4. Original Artwork - Unframed
This allows you to give incredible artwork without having to pick out the frame… which can sometimes be the most finicky part! Unframed work also comes with a lower price sticker - so added bonus! We've wrapped everything in acetate covering, so they're protected and perfectly presentable.
Paul Ware is an incredible local Birmingham artist. His support of Studio by the Tracks is boundless! In fact, did you know that ALL of the proceeds from ANY of his pieces at the Studio Store are donated directly to Studio by the Tracks? So giving his painting is a gift both to the person on your list and SBTT.
6. Biscuit Leather Company Goods
We share our retail space with the brilliant Biscuit Leather Company. So while you're shopping our art, you MUST checkout the high-quality, beautiful works by BLC owner/operator, Becky Stayner.
7. One-of-a-kind Gifts, Ornaments, and Ceramics
We'd be remiss to not highlight all of our great one-of-a-kind items. Whether it's Star Wars themed ornaments, adorable ceramic dog bowls, hand-dyed aprons, napkins and napkin rings, or handmade pillows and potholders inspired by SBTT art, we've got you covered.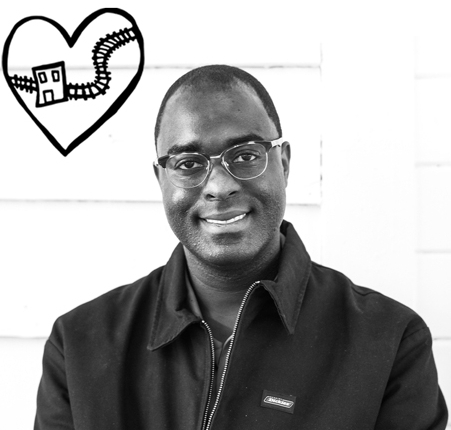 8. Give an SBTT Membership
We started a new membership program this year! Do you have someone on your list that really cares about our mission? Giving an SBTT membership allows someone to not just receive the perks of the membership level you choose (read all about our membership program here), but they'll also take great joy in knowing that the Studio is getting on-going support in their honor.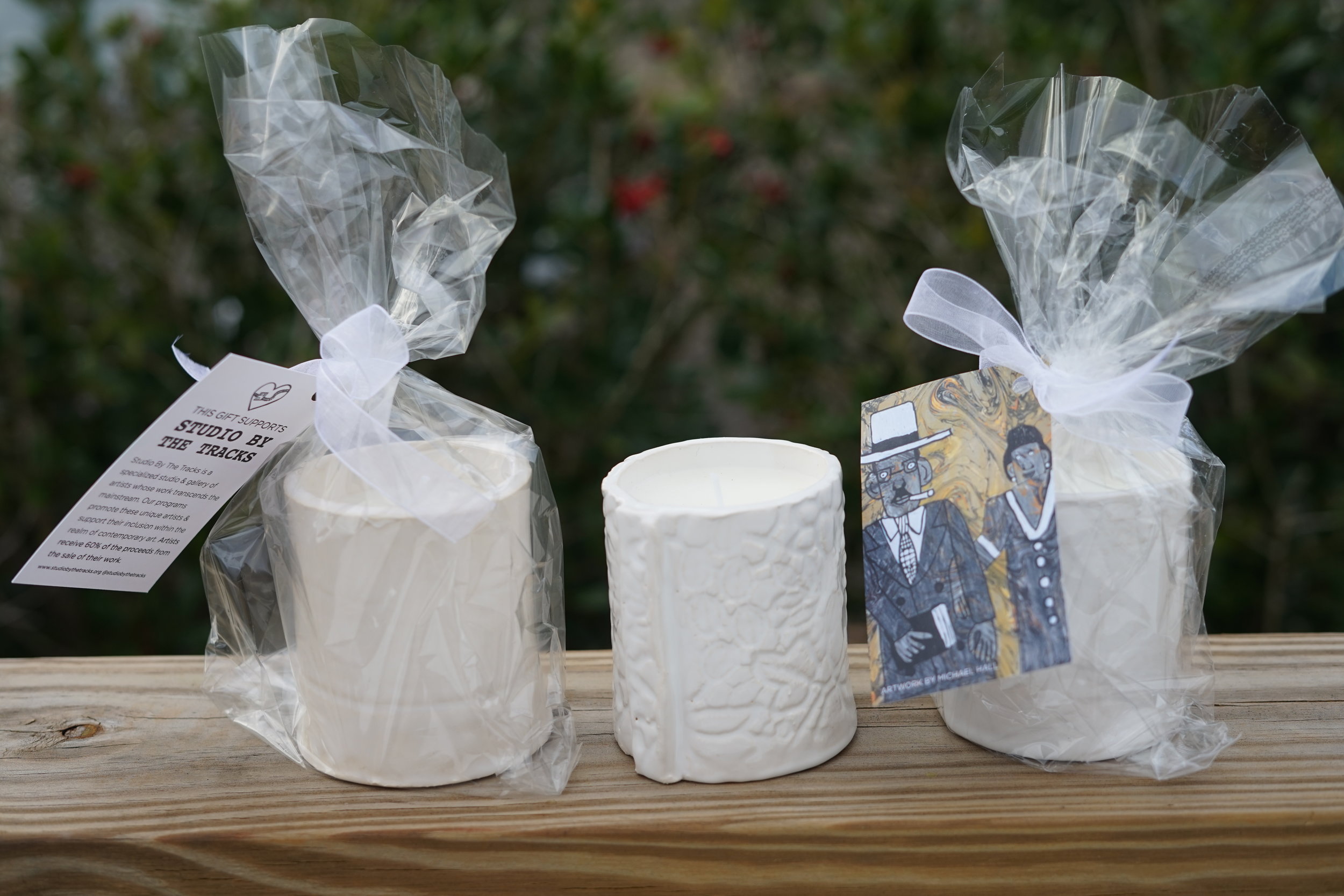 9. Handmade Scented Candles
And to round out our gift guide this year: our brand new handmade candles! Each one comes in a reusable ceramic container made right here at the studio, and are filled by a local candle maker. We're offering two scents, orange red currant and Volcano. They're wrapped with an SBTT gift tag, and are ready to go as a hostess gift, a teacher gift, a mother-in-law gift - you name it!
We look forward to seeing you during our Studio Store's extended Holiday Hours:
Thursday 12-7pm
Friday 12-7pm
Saturday 10-4pm